Chellaram, a leading industrial conglomerate, and Evonik, a firm that specialises in chemical products, are engaging manufacturers in a workshop/ summit at the Sheraton Hotel, Ikeja, currently. Hustle24 speaks with Mr. Hareesh Malikail, the Business Development Manger, Chellaram, to gain perspective and help readers have an understanding of the initiative, and manufacturing in the Nigeria.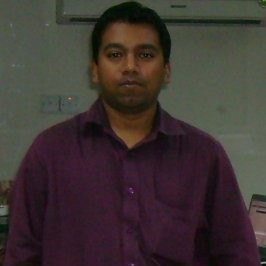 Q. What is Chalaram Plc trying to achieve by organising a training workshop of this scale every 2 years to expose manufacturers to new knowledge?
A. We organise this academy/ summit every 2 years. We bring together all the manufacturers from across Nigeria; people from other industries also join us. Our partner in Germany, Evonik, and participants from the digital and tech space in other countries also come here. Basically the summit is a melting pot of experts and those who are seeking to gain new knowledge in manufacturing. Participants are exposed to the latest development in technology beyond borders. These kind of engagement help raise the skillset of players, thereby boosting productivity.
Q. What are the feedback you have been receiving from the past participants of this knowledge sharing initiative?
A. This event has been successful. It holds every two years. People wait for it. For instance, as you can see, participants come from the Eastern, the Western, and the Southern part of Lagos. Although putting together the edition for this year has been tough, thanks to the changing nature of government policies, notwithstanding we have been withnessing quality participation. Even many managing directors of top businesses come here to gain new insights.
Q. What do you think are the major challenges confronting manufacturers, especially, those running small and medium scale enterprises in Nigeria?
A. The major challenge is production. Scale and skillset is very important when considering how to improve the bottomline. All manufacturers are not the same – some are big while others are small. What differentiate the asses are the level of innovation. We have seen Mouka Foams innovate, for instance, by bringing new ideas into mattress manufacturing. Currently you see mosquitoe-repellant products and orthopedic materials being churned out by these manufacturers. These are ideas that very few people thought was possible a few years ago. So platform such as this bring manufacturers, big and small, together to share knowlegde and push forward.
Q. Where do you see this knowledge broadening and innovative platform getting to in the next 5 years?
A. The industry in Nigeria is booming, I must say. In the years ahead we will see more new products coming into the market. For instance, Mouka's orthopedic mattress is replacing normal mattresses. So I see more product innovation across industries within the next 5 years.
Q. Thank you for taking out time to talk to us
A. You are welcome.