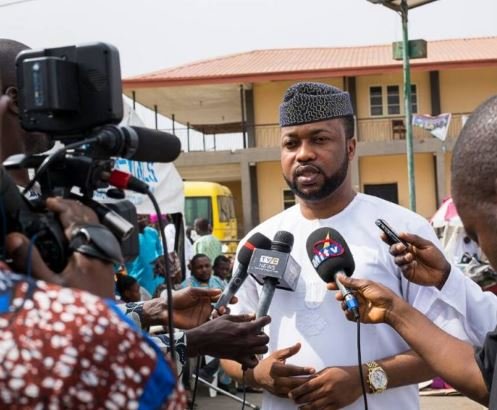 Era of campus 'militancy' gone, students need to be 'brilliant' now to excel, Osun Assembly Chief Whip urges undergraduates
Undergraduates in Nigeria have been urged to focus on academic excellence and enterprise instead of championing violent activities. Speaking at a workshop organised by one of Nigeria's innovative varsities, UNIOSUN, recently, the chief whip of Osun State House of Assembly, Honourable Olatunde Olatunji, remarked that the era of student militancy is far gone, and only the academically brilliant and enterprising stand a chance of success in the modern society.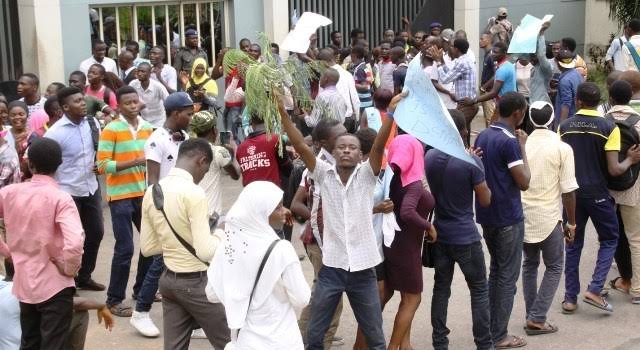 While delivering his lecture at the workshop, Honourable Olatunji admonished, "We have had a lot of problem-identifiers but no problem solvers. For you to be a good leader, you have to be a problem solver and must be able to see ahead of the people you are leading. The future of this World, Country, and the State is in your hand; don't think you are too young to make an impact. Gone are the days of 'Ever Militant Nigerian Students'. Now I implore you to start working towards 'Ever Brilliant, Ever Intelligent Nigerian Students'."
He added further, "Successful leaders are not the leaders that have all they need, operate in the environment they want but leaders that have the determination to succeed in any situation",
The lawmaker lauded the university for organising such a workshop to position students for successful leadership.
The chairman of the workshop, Honorable Commissioner of Works and Transport, Engineer RemiOmowaye who was one time a student leader while in the university also commended the Vice-Chancellor, Professor Labode Popoola for organizing the training workshop for the student leaders.
He promised to advise the Executive Governor of the state to do the same training workshop for the student leaders in all tertiary institutions in the state.
The Chief Executive Officer and founder of Courage Consultancy, Mrs. Bola Ogunrinade also lent her voice to the student leaders by advising them to dream big, be prepared always, work hard, have a goal, fear God, be involved in improving communities and find time for exercise and relaxation.
She said, "Whilst at UNIOSUN, all your financial needs will most probably be met by your parents and guardians but when you graduate, you have to learn how to fend for yourself. Your University degree is useless if it does not empower you to cope with the stress of daily living."
Dr. (Mrs.) JulianahAkindele (Sub – Dean, Ikire Campus) in a vote of thanks delivered on behalf of the Student Affairs Unit, thanked the University for the Opportunity given to the students to undergo the training and encourage the Management to do more.
The student leaders at the training were so thrilled and thankful to the Management of the University for the Wonderful and eye-opener training workshop and promised to adopt the various insights in their day to day activities in the University and beyond.