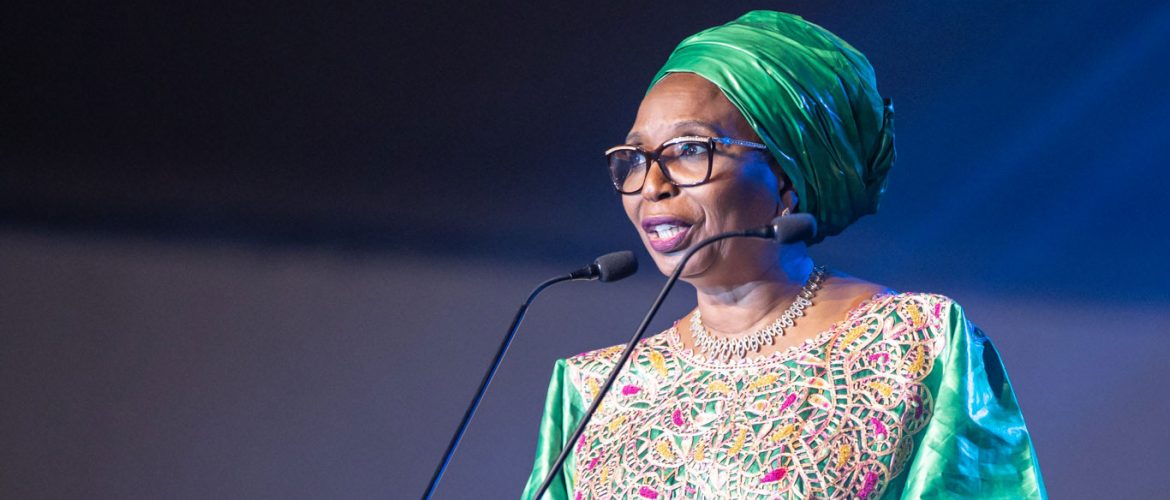 Nigeria population, an asset – Ibukun Awosika, Chairman, BoD, First Bank Nigeria
The Chairman Board of Directors, First Bank Nigeria, Ibukun Awosika, has described the 200 million population of Nigeria as a big asset that should be channeled towards building a productive economy. She highlighted entrepreneurship and massive skill acquisition programmes as some of the tools necessary to tap the potential of the massive population.
Awosika, who spoke at a recent lecture hosted by Cadbury Nigeria Alumni Association in honour of Dr. Christopher Kolade, in Lagos, said meanwhile the population can become a liability if not properly put to use.
According to her, "The population is an asset depending on what we do with it, the population can also be a risk or liability depending on what we do not do with it".
She cited investment in the agro-allied industries and infrastructural development as key to maximising the potential of the economy.
With regards to job creation, she emphasised training and retraining of Nigerians to help build requisite skills that meet the needs of the modern economy.
Awosika also reiterated the importance of a stable political system, a robust legal framework and an environment that respects the sanctity of contracts as an attraction for investors.
Her insights shed light on the bottlenecks that keep scaring foreign investors and limiting the capacity of local businesses.
As markets in places such as Europe become saturated, and Russia and China seek new market to extend their global footprints, Nigeria's population is an attraction among emerging markets. However, infrastructural deficit, and a weak legal system still negate the advantages of a huge market.
Going by a revelation by Osaro Egbobiamen (SAN), Managing Partner at Perchstone & Graeys, external investors, especially Indians see the nation's porous borders, corruption and different levels of bureaucracy as impediment to profitable investment in Africa's largest economy.
Power is another deterrent. The latest strike action embarked upon by the National Union of Electricity Employees (NUEE) were said to cost the economy around N4 billion in less than 24hrs.
In repositioning the economy for productivity, the attraction of a large population is not enough, efforts must be put in place to address infrastructural deficit, bureaucracy, power shortage, corruption, and weak legal system.