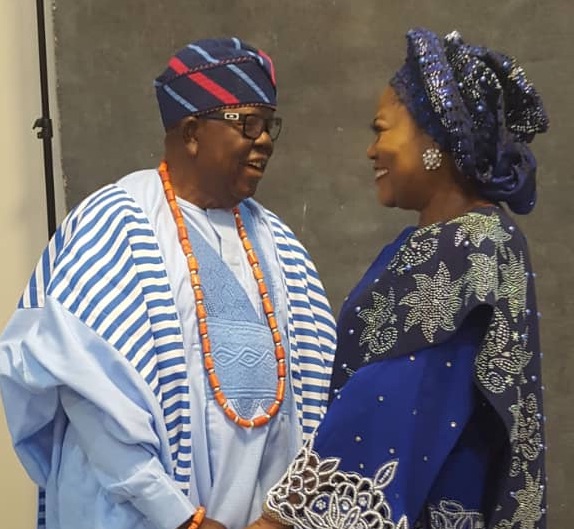 As UNIOSUN fetes renown entrepreneur, Gbaja' calls for concerted efforts to raise level of varsities
The University of Osun rolled out its elevated grandeur yesterday as it celebrated one of its benefactors, and renown entrepreneur, Prince Engineer Tunde Ponle. The 80-year old member of the school's governing council was hosted to several activities including a lecture themed "Building a Truly 21st Century University: A Task Beyond Government", delivered by the Speaker of the House of Representatives, Rtd Honourable Femi Gbajabiamila.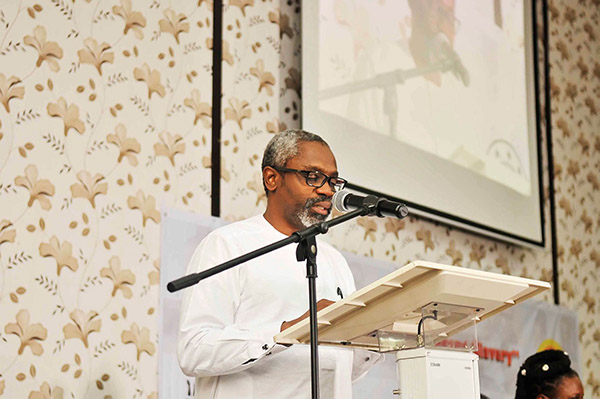 Prince Tunde Ponle left the civil service in 1978 to set up his business, MicCom. With rugged determination and a shrewd approach, he positioned MicCom as a leading cables & wires firm, in the whole of sub-Saharan Africa.
Further, the engineer's zest and sheer hardwork led him to becoming the first Nigerian to own a private 18-hole golf course with hotel facilities.
Prince Ponle is noted for his contributory projects aimed at lifting the infrastructure of primary, secondary and tertiary institutions; as well as enhancing communal health and strengthening local authority. According to his bio:
He constructed and donated school blocks to the Governments of Oyo and Osun States. Prince Tunde Ponnle constructed and donated Physics Laboratory to Ladoke Akintola University of Technology, Ogbomoso. Also, he donated a Technical Laboratory to Bowen University, Iwo. The Prince donated a block of classrooms to the Handicapped Schools in Osogbo and Ikirun. And he refurbished the technical workshops (mechanical and electronic) at the Osogbo Trade Centre (now known as Osogbo Technical College).  In service to the non-material dimension of human wellbeing, Prince Tunde Ponnle donated a fully furnished Church to the Baptist Convention; and a fully furnished Mosque to the Ansarudeen Society at Apata, Ibadan. He donated a fully furnished block of four classrooms to the Baptist Seminary Primary School, Ogbomoso, and renovated some church and mosque buildings in Oyo and Osun States.
He established MicCom Foundation for Educational Development, offering various scholarship schemes; MicCom Foundation for Evangelism; MicCom Foundation for Teaching and Research at the Obafemi Awolowo University, Ife, and five different yearly awards at the Obafemi Awolowo University. He also established MicCom Cancer Foundation which runs a Cancer Preventive and Treatment Centre in Ada that focuses on providing screening, counselling services and treatment at the early stage of cancer. The centre is vested with the capacity to ensure adequate and quality patient management and data generation that will enable collaborating universities execute research into cancer thereby contributing to global efforts at prevention and management of breast, cervical and prostate cancer.
When transferring one of his treasured property to UNIOSUN, the octogenarian remarkably quipped, "I had wanted to bequeath the properties after my death, but I have changed my mind. I want the University to take over the properties NOW; I want to be seeing the facilities being used while I am still alive.  This will gladden my heart before my death.  I thank the University for accepting my offer to bequeath the facilities to the institution now."
It is in the light of Engineer Ponle's philanthropic credentials that the Rtd Honourable Femi Gbajabiamila, in tandem with the theme of the eponymous lecture, calls for concerted efforts in enhancing and upgrading the infrastructure of Nigeria universities to conform to modern realities.
Gbaja', as he is fondly called by his political support-base, said "Where we are is not where we ought to be. Moving from here requires a concerted and collaborative effort between government, our tertiary institutions and stakeholders from the worlds of business, and philanthropy to pursue new approaches, rejecting ancient shibboleths."
He advised the managements across Nigerian tertiary institutions to sit up and make security and innovation a priority. He also rejected a culture of dependence on government by the institutions, saying there are things the school administrators can do for themselves instead of outright waiting on government to intervene.
Making reference to Engineer Ponle, the Speaker remarked, "Your efforts are noble, your contributions are appreciated, and your legacy will be ensured through the attainment of a nation that is at peace and prosperous."