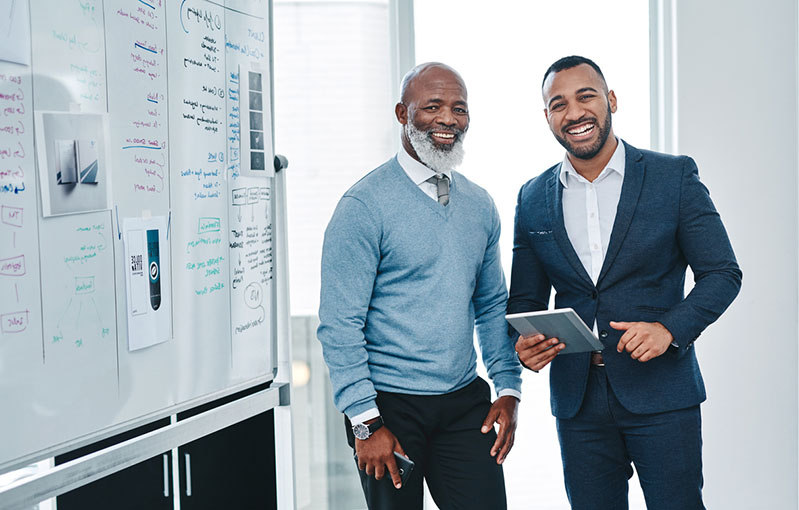 Emotional intelligence & entrepreneurship: How to build restraint and compassion to survive
Entrepreneurship is a long term game. Emotional intelligence is crucial to playing that game well.
Emotional Intelligence is the ability to express and control our feelings as well as interpret and understand the feelings of others in such a way that there is harmony and a profitability co-existence. For entrepreneurs, it is important to learn how to bring intelligence into emotions. The result is often sustainability.
But Wait!
We have to learn about emotion first. Emotion is no devil. It is a psychological tool shaping our responses.
Hence, any discourse about emotion is practical and wide. So, let's take a little poser. However, I advise you attempt the question as a husband, wife, young lover and administrator. Take these to gauge reaction patterns:
If you had a spouse who had always called to check on you three times a day, for the past two years and you suddenly discovered the number of calls you have been receiving from him/ her have reduced twice daily, recently, with any excuse or whatsoever from him, what would be your immediate reaction?
If one of your most productive and long-serving employees had recently been putting in a shoddy work and coming late frequently, how would you react?
Here Is the Basics
Neuroscience
There 3 basic structures in the brain that are responsible for most of our reactions:
Thalamus – this structure is responsible for reception, translation of messages to sensory language and distribution of sensory information.
Amygdale – it is one of several limbic systems in the brain that control emotional responses.
Neocortex – the neocortex comprises several specialized sensory structures which serve as centres for the interpretations of language, images and smell.
In Neuroscience, the conventional view had been that the eye, ears and other sensory organs transmit signals to the thalamus and from there to sensory processing areas of the neocortex where the signals are put together into objects as we perceive them and sorted for meanings.
What this means is, signals are sent to the limbic brain and, from there, the appropriate response radiates to the rest of the body.
However, LeDoux, a 20th century psychologist, came up with a further discovery.
He discovered that a smaller bundle of neutron that leads directly from the thalamus goes directly to the amygdale in addition to those going through the larger path to the cortex.
Whereas the amygdale is a short and neutral pathway, it thus receives direct information from the senses and starts a response before they are fully registered by the neocortex.
Take for instance: You startled on a toy snake in your bedroom.
A visual signal first goes from the retina to thalamus, where it is translated into the language of the brain.
Most of the message then goes to the visual cortex, where it is analysed and assessed for meaning and appropriate responses BUT a part of the message is sieved into the amygdale, a shorter pathway, to activate the emotional center, allowing for a quicker transmission (though less precise).
Because the amygdale can trigger an emotional response before the cortical centres have fully understood what is happening, a probable initial response is fear, sweating, tension and the victim may pass out, though the snake is a toy.
THIS GOES TO SHOW THAT OUR EMOTIONS HAVE A MIND OF THEIR OWN, ONE WHICH CAN HOLD VIEWS QUITE INDEPENDENTLY OF RATIONAL MIND.
IT ALSO MEANS THAT IN 95 OUT OF 100, OUR INITIAL RESPONSES TO ANY CIRCUMSTANCES CAN NEVER BE TRUSTED.
IT ALSO MEANS THAT, WE HAVE A CHOICE AS OUR RESPONSES OR EMOTION CAN BE TAMED.
HUMAN RESPONSES OR ACTION ARE BASED ON THREE KEY THINGS:
IMPULSE – excessively emotional, inconsiderate, uncertain.
WILL – Self-restraint, consideration.
CHARACTER – Discipline.
THEREFORE, CAN WE ASK: IS TEMPERAMENT DESTINY? Not so.
Moreover, if there are any moral stances that our times call for, they are precisely these:
In sum, Emotional Intelligence is built around self-control, zeal, persistence and the ability to motivate oneself. Business as said earlier is a long term game. You need emotional intelligence to play the game well.