Hustle24 Nigeria marks the Women's Day with pride. Women are rising to take their place in business. The glass-ceiling is getting a hit now and then, and very soon will shatter completely. Here is celebrating the women who continuously reach beyond boundaries to unravel an elegant future for the women folks! Those featured here are from Asia, places where limitations were severely placed on women until recently. The following article is taken from Entrepreneur Magazine because of its depth.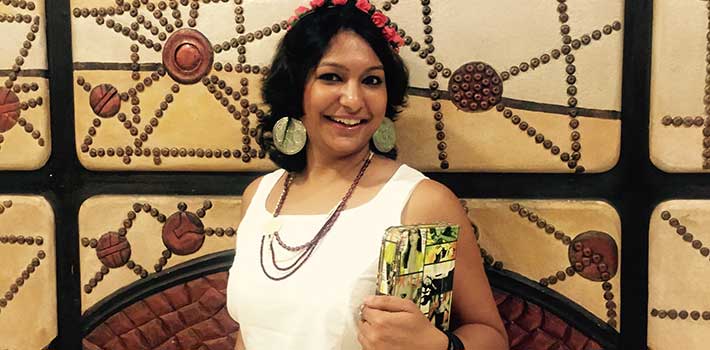 Pinky Maheshwari (Surprise Someone) – An executive at Ogilvy, taking care of Planning and strategy Pinky Maheshwari somewhere always had a soul of an entrepreneur. In 2015, she started Surprise Someone when her child innocently asked, "If wasting paper is wasting trees, why not make paper out of something apart from trees?"
That innocent question embarked her on the journey of founding Surprise Someone. As an environmentalist's daughter, she believes that all paper products, post their use, end up in the waste bin and so why throw it away when you can recycle?
"Keeping this in mind, I and my team have created over 1000 products infused with seeds and cotton rags so that you don't trash the items to waste but instead grow it out in your backyard in a pot of soil. While this was just the start, we joined Amazon India and observed over 10X growth, today. Today my workforce consists of over 7 full time and 9 part-time employees. We also work with close to 50 freelancers on project to project basis. We have completed 1300 days in the industry and she plans to expand her product portfolio to 1300 products," explains Maheshwari.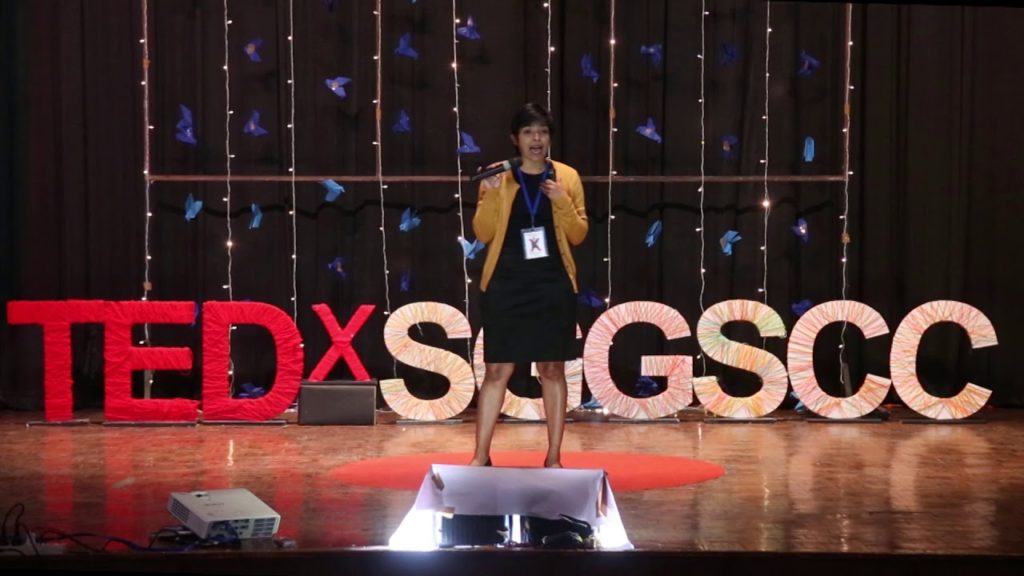 2 Jyoti Pahadsingh (Green BUG) – Bangalore based Jyoti Pahadsingh and her partner Arun Balachandran started greenBUG in 2015 to find an alternative to use plastic garbage bags at homes. Back then, the concept of eco-friendly bags was still at a budding stage. However, the couple understood the need for a durable, eco-friendly option to dispose of waste.
They created up cycled, biodegradable dustbin liners made of newspaper and all-purpose flour. To contribute more to society both even trained underprivileged women in the manufacturing process of the product thus empowering them to have a better livelihood.
"Over 4 years, we have trained nearly 400 women to manufacture these products. What started as a pet project has changed and grown massively, servicing states across the country. With a floating workforce policy, we work with at least 15 other women daily making the world greener one step at a time. We went on e-commerce, in 2017 and since then have witnessed a 3X increase in the volume of orders and sales," shares Pahadsingh.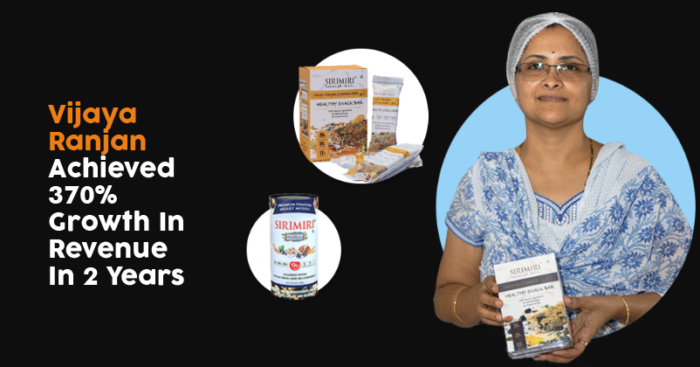 3. Vijaya Ranjan (Sirimiri) – After failing to find a brand that offered nutritious snacks, devoid of preservatives and artificial components, Vijaya Rajan founded Sirimiri in 2017. The quest started when Vijaya's husband started undergoing intense training to swim the English Channel which required him to consume nutritious snacks to keep his energy levels up. She spent close to three-four months actively creating a nutrition snack for him. From keeping a tab on ingredients that would go into the composition and nutrition values, she worked on every bit of it.  
"By the last quarter of 2017, I had finalized the variants and types of products she would sell and joined e-commerce to sell SIRIMIRI products and has witnessed 20x growth since then. I work with 16 other people striving to create various nutritional alternatives to snacks," said Rajan.
The success and scope for growth had such an impact on Vijaya's husband that he decided to quit his high-paying job with British Telecom and joined her in running the business. He now actively looks after various business and operational aspects of the brand, shared Rajan.