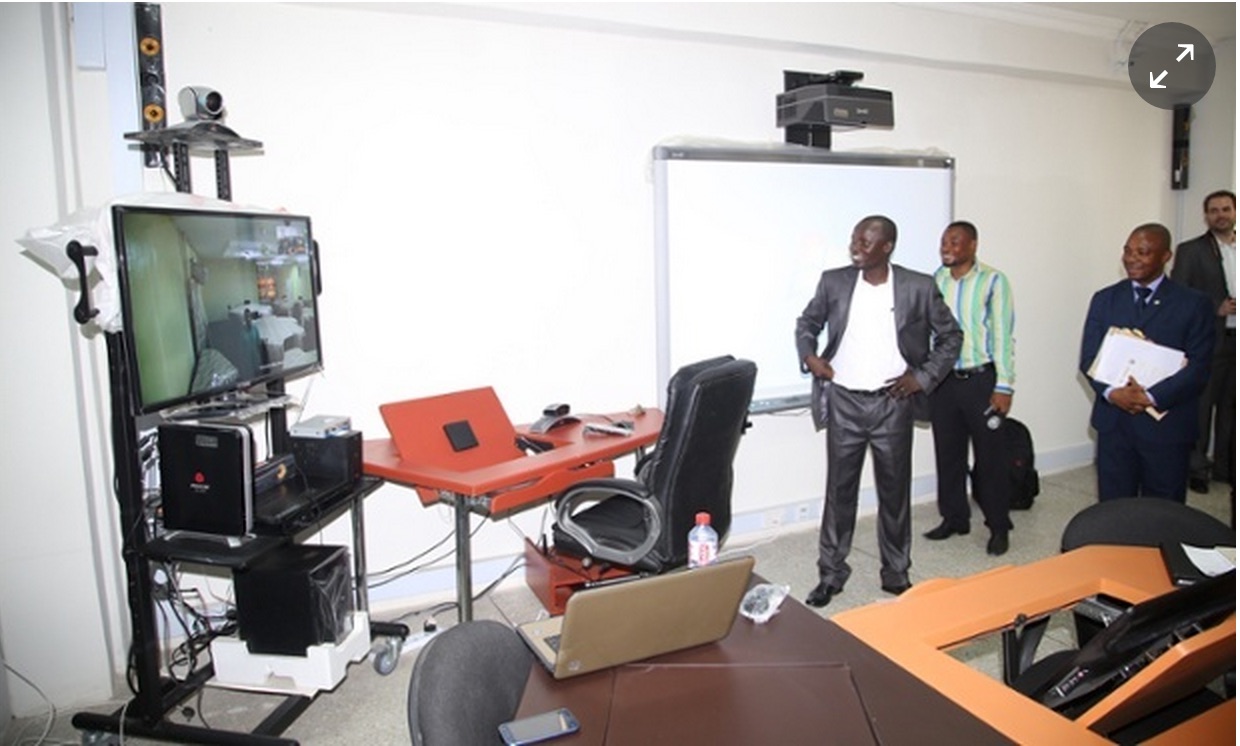 Varsities pivoting towards tech, UNIOSUN holds Nigeria's 1st online matriculation

As students shelter in place, to adhere to government guidelines for combating the COVID-19 spread, higher institutions are pivoting toward tech infrastructure to keep up with the academic calendar. Hence Osun State University set a new national record on Wednesday, 13th May 2020, as the university held the first-ever online matriculation ceremony in the country for its fresh students.

The matriculation ceremony was held at the Olagunsoye Oyinlola Auditorium of the main campus of the University for the three thousand three hundred and thirty-eight (3338) fresh students of admitted into the university.

The fresh students comprise of seventy-six (76) students in the College of Agriculture, one hundred and eighty-six (186) students in the college of education, four hundred and fifty-four (454) students in the college of health sciences, five hundred and eighty-eight (588) students in the College of Science, Engineering and Technology, four hundred and forty-two (442) in the college of management and social sciences, three hundred and ninety-one (391) students in the college of humanities and culture and eighty-seven (87) students in the college of Law.
These students all dressed gorgeously in their various homes and connected to the university via the internet to participate in the matriculation exercise.

The oath of Matriculation was administered by the University Registrar, Mr. Gafar Ayodeji after which students were informed to scan and send a signed copy of the matriculation oath form that they have received in their mails back to the University with their official University email address for Proper documentation.

While addressing the fresh students, the Vice-Chancellor, Professor Labode Popoola congratulated them for being among the selected student out of the seven thousand seven hundred and fifty-seven (7757) applications that the University received for the 2019/2020 academic session.

He further admonished the students, urging them "to be law-abiding, align with the vision of the University, committed to learning, and stay clear of cultism and any other social vices so as to be successful as a student of this University."

"We like to place it on record that In spite of the impacts of the global pandemic, we at Uniosun are resolved to focus on our pursuit of excellence in teaching, research and service to society as enshrined in our vision and what we have done today is to set the pace for other tertiary institutions in Nigeria," he added.
E-learning is gaining prominence across the globe. While Africa is just waking up to this innovative way of conducting academic activities, sustaining the fast rate of adoption due to the closure of schools in response to the ravaging pandemic will go a long way to bridge the innovation gap between the continent and the rest of the world.