Going forward, consumers will prioritize their wallet and health more than anything else. As a result, price, convenience, #staysafe will form the click 'buttons' that will drive the post lockdown, 21st Centuries consumer spending. Why? Global economy is squeezed, citizens are scared, and the market is following the same trail.
More, with the era of 'social distancing' expected to stick around for while, consumers will prefer to place order for foods, groceries and white goods, book flight tickets, from the convenience of their homes and offices.
The implication of brewing economic depression, and the contact-aided virus, is more checks on personal and households' budget and hygiene. Yes, more squeeze on how much time the population will be willing to hit road and go shopping or do something else.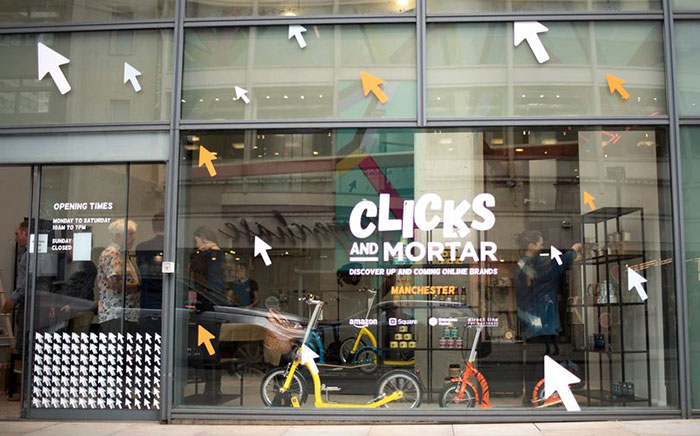 These trends tilt the scales in favour of businesses which offer good prices and convenience. Absolutely, the raft of online marketplace in form of online fund transfer, online shops and carts, car-hailing apps; the subscription economy and alternative payment systems such as 'pay-as-you-go', and 'pay-on-use' will become logical marketing responses to the new developments.
The trends though have been on track before the pandemic. Part of the efforts to respond appropriately to the signs of austere consumer spending is the scaling down of high street in the UK. There is also the trove of 'shrinkflated' ranges whether for fizzy drinks, Cola bottled products or bags of rice. Businesses have had to search for alternative tactics to trigger consumer patronage.
Take Tesla for instance, it is investing massively in producing a more affordable brand of its electric cars to remove the hurdles for the mass market. Gaps, M&S, even the premiership Football League and China (state as a product) recently reassessed their sales strategies to release growth by ensuring they are effective in matching new market realities.
Innovations that cut time spent in-store and minimize contact are good ideas this time. When Amazon's forayed into physical stores it took that insight into consideration. It experimented with processes and infrastructure that ensured consumers don't have to go through tilts or make payments at counters. Consumers are scanned at the entry and tracked by videos which subsequently transfer each transaction to a technology that can access buyers' accounts and make instant deductions.
Since Amazon has lifted the bars in providing convenience, ease and speed, Tesco, Walmart, before it becomes necessary in developing markets such as Nigeria and South Africa, are going to be three steps behind if nothing is done to revisit their in-store strategies.
For price, German supermarket group, Aldi, has shaken retailing as it were. By offering prices almost 5% cheaper than competitors, especially on own brands, it has become the go-to for the budgeted consumers – a title applicable to almost all consumers presently.
Competing retailers are responding by restructuring supply chains and storage strategies – and where possible acquiring ailing businesses to boost size while partnering for stronger bargaining power with manufacturers, as well as enhance capacity.
In the banking sector, fintech is a subtle competitor for the bigger banks. Considering its ease of access, massive data, instant loans and transfer of funds, the bigger banks need to adopt similar strategies to keep customers. The new Access bank app and Ecobank Xpress will drive new perspective among the big banks in Africa's largest market.
To survive these new barrages on pre-existing business models, something has to give. Here are a few things to do to adapt to changing consumer buying behaviours and spending habits:
Rework business model – the revenue sides of the business model must be re-examined to release more space for revenue generating tactics such as the now popular business-within-business strategies such the own-store radio station. This will make it comfortable to cut prices on products. Volume inducing approach to sales, partnership, downsizing, and alliances to gain new capacity and other more viable approaches to boost competitiveness should also come handy.
Reduce time spent in-store, to protect consumers – Seriously every business may not have the capacity of Amazon to invest in novel infrastructure or experiment with processes that reduce time spent in-store in order to minimize body contact; but by tapping insights here and there each business can take steps to reorg or streamline processes to move consumers through faster than previously. It helps when your clientele know they are safe with you. Don't forget the hashtag #keepsafe is not trending for nothing.
Go online – Don't neglect it. Create an online interface for your shops where buyers can browse your ranges, make purchases, make payment and pick-up in-store or get groceries/ products delivered. This is radical enough to attract convenience seeking consumers whose working hours permit little time to check at the shop. Also it sets up customers to instantly make orders on their desk at work, as well as from the convenience of their homes while they work remotely.