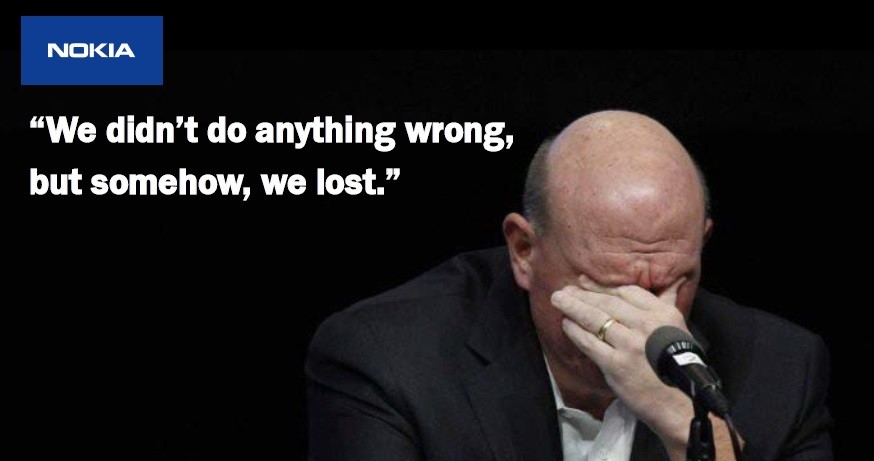 How Darwin's 'adaptation' theory can help businesses survive post-pandemic
No doubt the business environment has been transformed by the pandemic. Navigating through the environment will therefore require adaptation of the business operating models – or shifting the entire focus of the business itself.
This is true when one considers the trajectory of major enterprises across centuries. Take for instance, Samsung was a fish-selling business before venturing into electronics. Nokia used to sell car tires. Berkshire Hathaway was a textile factory.
Adapting to meet new realities is a strong factor of business sustenance. Global events leave trails that are factored into time-series. When these trails are captured, it helps enterprise leaders prepare for likely disruptions while adapting their business models to take advantage of new opportunities. This explains how Bill Gates, Co-founder of Microsoft, caught a whiff of a major disruption since 2016, and kept warning the entire globe of possible pandemic since.
It is not a surprise that enterprise communication technology products such as Microsoft Team, Zoom and Google Meeting, were the major beneficiaries of the lockdown.
Preparation for, or adaption to, major changes is how businesses link-up with new generations. Kodak, having stayed near the brink of the digital photography industry for a while is aiming to venture into drug manufacturing. It is quite strange. But if Samsung could leave fish-selling, or Nokia automobile tire, to become giant tech and electronic firms, it is probable Kodak would become a major force in the pharmaceutical industries in the next few decades.
Nikolola Bojkov, co-founder of EmbedSocial, an offshoot of a suppressed marketing agency segment significantly hit by the pandemic, knows a thing about pivoting in the midst of crisis. When his marketing agency's retainers dried up, as clients cut ads budget, Bojkov and his team dropped out of the traditional marketing space to develop EmbedSocial, a digital platform that helps businesses upload multiple pictures online.
The co-founder captured how adapting or pivoting to new ventures in the midst of major disruption can save a business. He said, "I always try to look from a long-term perspective and see challenges as opportunities to adapt and grow."
He added, "As Darwin said, It is not the strongest that survives, but the species that survives is the one that is able to adapt to and to adjust best to the changing environment". I believe this applies for startups as well".
Darwin believed survival in any ecosystem is not up to how fit, intelligent or strong any specie is. In his 'On the Origin of Species', published in 1859, he asserted that survival is determined by the ability of species to adapt to changing environments. As true as this is for the animal species, it is true also for players in every business ecosystem.
To adapt Darwin's theory to doing business in the face of the present disruption, here 5 approaches companies can adopt:
Evolution is a reality – There are two ways to survive the post-pandemic environment. They are, research viable new markets; Or approach your current market differently. Have you seen early models of the highly celebrated iPhone? If it was not improved upon, it is unlikely Steve Jobs would be buried with all than fanfare. Basically, look out for what needs to be tweaked in your offerings to match new consumer behaviours and economic realities, as business resume fully in September.
Maintain common descent – Maintain your unique traits, and relevant ones to differentiate your offerings from competition in the new, or present, market. Nike sells 'inspiration', Coca Cola sells 'fun', LVMH sells 'class'. In any extension, the brands maintain their core traits. Hence, it is instructive to keep whatever core brand traits that have helped you succeed over the years. Or better still, build the traits into your new offerings.
Understand that growth in new areas is gradual – According to Sparknotes explanation of the Darwin theory, "Evolution was a much slower process, taking place in innumerable small steps". Expect headwinds and other affiliated challenges in the new market. If you push strongly enough you will succeed at the end though.
Carry everyone on your team along – Help the team build relevant capacities to meet the challenges of product development, marketing and sales necessary for success in the market in view. Train and retrain as often as possible.
Build competitive capacity – Understand what it takes to survive in your new market by analysing existing players. Where you are the first entrant, target major pain-points in the new market, and build deep competitive advantages before competition enter the new field.