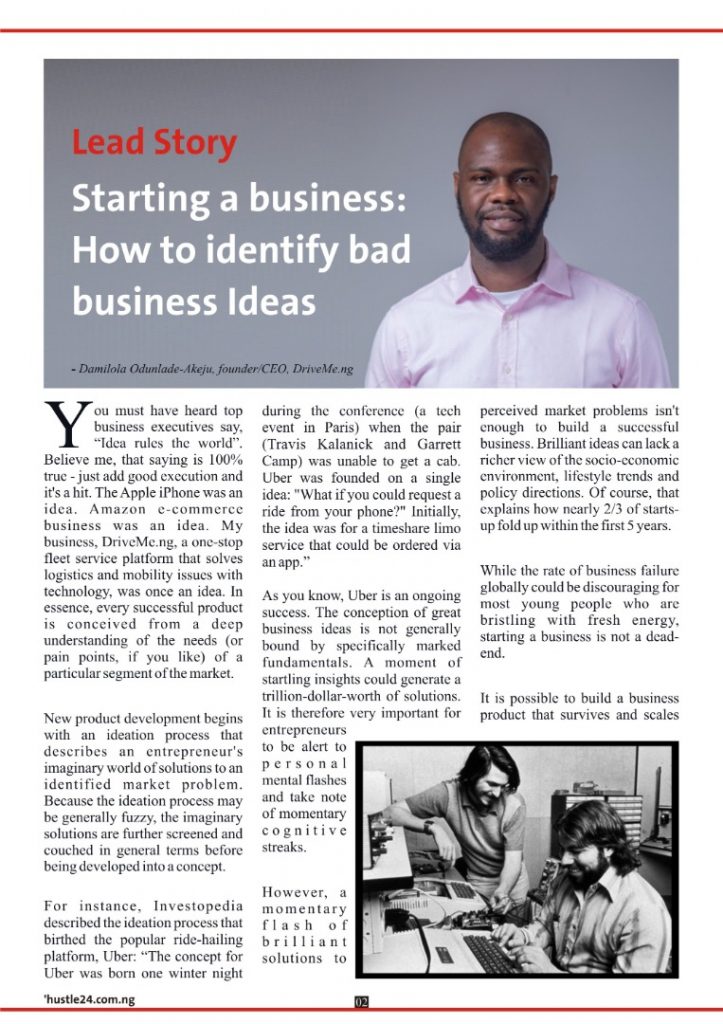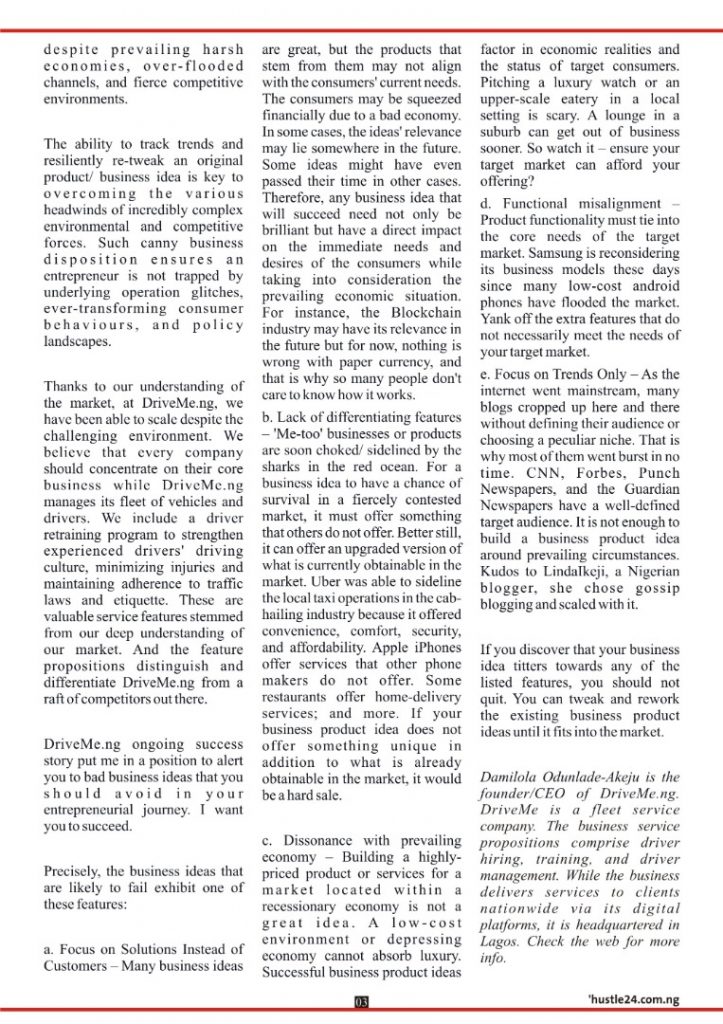 Grab a copy to read more…..Call or WhatsApp 07035038232
Toyin Afilaka
Toyin Afilaka writes with simplicity and insight. He aims to enrich the Nigerian small business landscape. Through Hustle24 he connects entrepreneurs with information about new policies, enterprise solutions and opportunities that will aid their 'hustle'. He has written extensively for CobraReview, a product review portal, and served as a lead project manager for MarketingMix where he consulted as PR consultant for MTN Project Fame and Business Next Titan etc.
Uncategorized
Success sometimes can grow to become a craft that leaves behind trails for others to follow. Jeff Bezos...
Uncategorized
Sarah Turner, the founder and chief executive officer of an eponymous agency, provides interesting insights into how to...
Uncategorized
If you know deep inside that you need to be doing more to connect regularly with your audience...
Uncategorized
Lagos, Oct 4, 2023 - The Nigeria real estate sector provides ample investment opportunities. According Bartholomew Egbochie, the...