The rising interest in Africa's potential has been further fueled by visits from prominent figures from the United States, China, France, Russia, and other nations, who have been actively engaging with African governments and forging strong partnerships. These developments are clear indicators that Africa is emerging as a preferred destination for investment, presenting an unprecedented window of opportunity for entrepreneurs seeking to establish their businesses on the continent.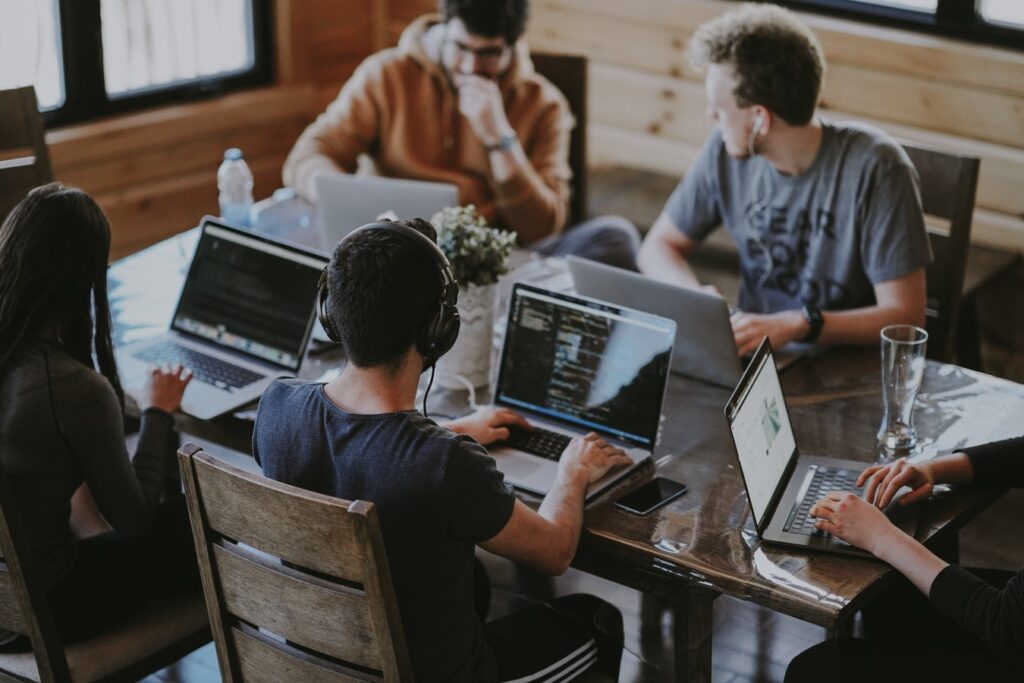 Russian Foreign Minister, Sergey Lavrov, visited Egypt, Ethiopia, Uganda and the Republic of Congo to hold talks targeting economic advantage for Russia. Similarly, Wang Yi, China's Foreign Minister, was in Eritrea, Kenya and Comoros to reinforce the Chinese hold on the continent. Meanwhile, French President Emmanuel Macron paid official visits to Cameroon, Benin Republic and Guinea-Bissau, coinciding with Lavrov's visit to Africa, where Russia was seeking to advance its economic interests.
To round off an impressive 2022 for Africa, the Joe Biden administration hosted the United States-African Leaders Summit (USALS) between December 12 and 15. The summit garnered widespread attention in Africa, as the United States sought to consolidate its relationships with African countries and safeguard its interests on the continent.
Interestingly, while the governments in North America, Europe and Asia embarked on a clearing networking mission, investors from the continents rode smoothly up and down local industries' value chains to broker investment deals in African startups. According to the United Nations Conference on Trade and Development (UNCTAD), foreign direct investment inflow to Southern Africa has increased tenfold. Investment flow to West Africa and East Africa increased by 48%and 35% respectively. Investors from the United Kingdom and France top the list of foreign asset owners on the continent.
Impressively, Africa is transforming from the dumping ground of the world to an attractive investment landscape.
Here are four (4) reasons Africa is becoming an investment priority zone:
1. Rising youth demography– The Washington Post projected in 2021 that by the end of this decade, Africa will likely be the only continent experiencing population growth. It reported further that over ten of the top 20 urban cities on the globe will be located on the continent. This projection is underlined by the current spike in youth demography. Arise, an integrated industrial platform explained the youth population trend, "African population has been growing at a fast rate, with more than half of its population estimated to be less than 40 by 2050. These numbers are set to transform the face of companies currently working from Africa."
A vibrant youth population can serve as a catalyst for heightened productivity. When infused with energy, curiosity, and an open-minded approach, such a workforce can readily adapt to the evolving market dynamics, thereby attracting greater investments to Africa. At TERAWORK, we are committed to solving the ever-pressing challenge of hiring expert talents by connecting them with quality talent without geographical barriers. As African startups grow, they become better poised to attract top talents. Leveraging TERAWORK's platform to hire expert talents on our platform helps businesses lower operating cost while boosting product competitiveness.
2. Rising consumption level– Africa's youthful population is a potential game-changer, not only for increasing national productivity, but also for driving up consumption levels across sectors such as food, fashion, and digital products. As more young people enter the labour market and flock to urban centres, businesses can expect to see a surge in demand for tailored products and services, thereby creating an ever-growing market. Naturally, investors are taking notice of these trends and are showing increased interest in investing in cities or areas that are experiencing a rise in consumption. This exciting trend highlights Africa's ascension to new heights of economic growth and development and is definitely one to watch.
3. Growing digital trend – The African continent is seeing a surge in political interest to enhance internet connectivity. As it stands, around 80% of the population can access internet telephony services. To extend this infrastructure, significant efforts are underway in both urban and rural areas. The expanded internet connectivity is expected to revolutionise digital services, such as digital banking, health tech, edutech, gaming, and other app-based services, particularly in regions where access was previously limited. The continent is increasingly joining forces to establish innovative technological hubs and digitised operations, with the aim of exploring the vast potential of digital services in Africa.
4. The rising level of political stability – Compared to the 90s, Africa is seeing a rising level of political stability. A military coup is on the decline, and intra-tribal ethnic crises and maddening mob protests are gradually fading across the cities. Nigeria, Ghana, South Africa and Kenya which are key investment hubs have been able to record the successful transition of democratic governments covering two decades and more. When the political environment is stable investors' confidence rises. Explaining how political instability hurts investment prospects, the World Bank explains, "Economic growth and political stability are deeply interconnected. On the one hand, the uncertainty associated with an unstable political environment may reduce investment and the pace of economic development."
Will you also take advantage of the trend across the continent?
Femi Taiwo is the Chief Executive Officer (CEO) of TERAWORK, a platform which provides businesses with professional freelancers around the world to improve their offering/ service quality. Hire top talents for your business needs today.