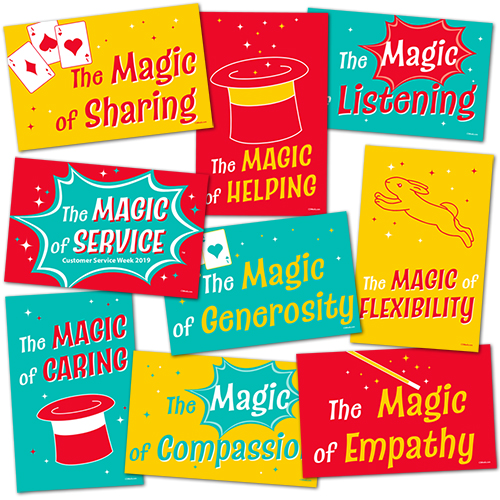 Customer Service Week: Do you have a service recovery framework to pacify dissatisfied customers?
When a customer turns his or her back on you, it is not the immediate transaction of a few Naira that is at stake. What is at stake is also not the emotional reaction due to quality issues or a below par treatment. What goes out of the door with that aggrieved customer are cumulative transactions covering months and years – for instance, sometimes it may be worth N5 million in 5 years for a grocer that loves to keep record, and even much more for a laundry service that keeps good account of each customers daily to weekly patronage.
As businesses all over the world celebrate Customer Service Week, it is fitting to ask Small and Medium Enterprises to rethink their service strategy. Goodwill and loyalty are 2 levers that are often pulled to help entrepreneurs scale. When these are missing, it is easier for small enterprises to be gulped by the sharks (big businesses) in no time!
So servicing is critical to maintaining the needed quota of goodwill and loyalty for business growth. Because perfection isn't a consideration at all, a little fumbling and wobbling here and there once in a while demand putting in place a service recovery framework to quickly rectify wrongs – to also arrest customer leakage before it ruins the profit flow.
Here is a service recovery approach called MAMA as proposed by Micah Solomon, an American customer service consultant:

M- Make Time To Listen: Immediately a customer lay complaints stop what you are doing, and pay raft attention to what the customer has to say. Don't interrupt, please; learn as much as possible about the situation!
A- Acknowledge & Apologise: Didn't they say 'customers are always right'? Well, that is because they hold your lifeline. Acknowledge their grievances and dissatisfaction. Tell them you are 'very sorry' for upsetting them.
M- Meeting Of Minds: Align yourself with the customers feeling and ask what can be done to rectify the situation. True empathy has a way of diluting real anger. If you show concern and are willing to make reasonable sacrifices to resolve the dissatisfaction, your relationship with the aggrieved customer will move from the level of customer-and-client to true friendship that may keep bringing you money in the future.
A – Act & Follow Up: Ensure you do what you promised to do to rectify the situation. If you are delegating that responsibility to staff members, try to follow up on its execution. And, most importantly, learn from the whole issue. This will set you up for success in similar circumstances even as you put in place mechanisms to forestall a recurrence.
Happy Customer Service Week!