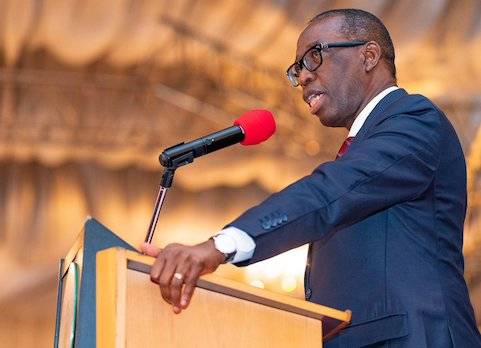 Gov. Okowa announces #50m grant for faster enterprise development
The Governor of Delta State, Ifeanyi Okowa, has announced a N5o million grant as support for the state's tertiary institution to raise entrepreneurship education. The governor announced the grant during a convocation ceremony at the Delta State Polytechnic recently.
The grant is expected to be used to erect new infrastructure, build focused curriculum and put in place personnel and tools for the proper teaching of entrepreneurship in the state's tertiary institution.
Speaking about the importance of entrepreneurship education at this period of economic uncertainty, Gov.Okowa said,
"The reality of today's turbulent economy is that even the best graduates are likely to be without a job for relatively long periods of time after graduation; the solution to this problem lies in job creation through entrepreneurship,"
He added, " In this new world characterised by dazzling speed and rapid change, graduates who excel are those whose best skill is thinking outside the box; be prepared to learn new things and acquire new skills. As I always say, graduation does not mean the end of learning; it just means you are now responsible for your own learning; so, invest time, energy and resources to acquire skills that will put you on the path of profitable entrepreneurship.
While reiterating his administration's focus on entrepreneurship development, he admonished young people in the state to take advantage of policies around the state, and focus on personal development by using some free online resources to enhance their skills. He emphasised that that will help them maintain relevance in today's tough economic environment.
.
Delta is known for its abundant raw oil deposit. In the past men and women in rural communities would protest the deplorable state of their farmlands and rivers after exploration. Private and government support for the community though has not been in short supply but notably inadequate. Extending the education curriculum in the state's tertiary institution to cover areas such as entrepreneurship will ensure more of the people coming out of the state look beyond oil companies handout.