The Lagos Fashion Week and the Lagos International Trade Fair will take place within the next 1 month. The two events share one basic objective. That objective is to bring together a wide range of buyers and sellers. However, while the Lagos Fashion Week is industry specific, the Trade Fair will feature product exhibition on a larger scale, comprising players from different sectors. Certainly, both will connect those interested in broadening their trading reach and those who want to catch up on the latest products, services and styles.
Specifically,the Fashion Week will run between October 24rh to 27th at the Federal Palace Hotel, on Ahmadu Bello Way, Victoria Island, in Lagos. Within those 4 days, designers in the fashion industry will showcase new collection of designs. Talented, upcoming designers will have the opportunity to gain new knowledge and possible funding through a sub platform called the Fashion Focus Africa.
As well those who like to network will have ample time to do so. It is always a pleasant joy to walk into the midst of corporate chiefs at such a grand setting as the Fashion Week. Supported by Heineken and Darling Hair, there is bound to be a troop comprising the 'who-is-who' at Federal Palace Hotel later this month.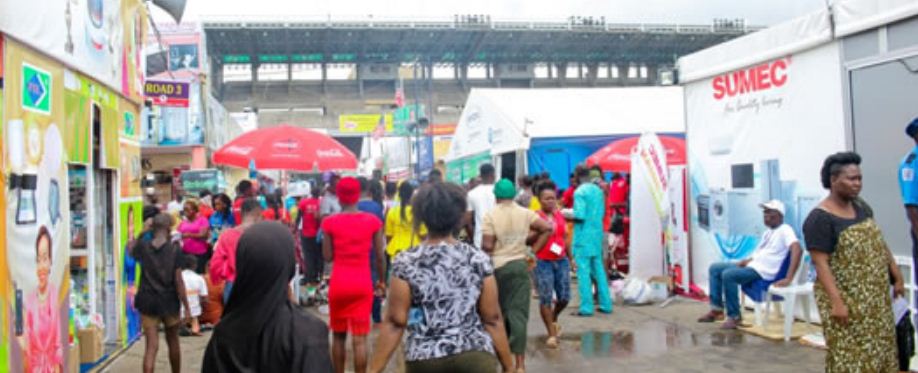 More, the Lagos International Trade Fair will start on November 1 and end on the 10th of the same month at the Tafawa Balewa Square on the Lagos Island. Organsied by the Lagos Chamber of commerce, Chinese manufacturers are expected to play a big role in this year's fair considering the country's footprint in Nigeria. Firms from India, the UAE and more will also be on ground. Exhibitors have the opportunity of picking a 20% discount https://www.ubagroup.com/nigeria/lagos-trade-fair/offer to participate at the Fair. The discount is facilitated by UBA, the major sponsor of this year's Lagos International Trade Fair.
No doubt the next 30 days is a trade window for interested sellers and buyers. It is an opportunity that shouldn't be passed up.