The Minister of Information and Culture, Lai Muhammed, informed the press on Tuesday, in Abuja, that the Federal Government is putting in place modalities that will sanitise the social media space. This follows the rise in false and divisive content peddled on the internet, especially during the last general elections. One of the areas presently being considered for stiff regulation is WebTV.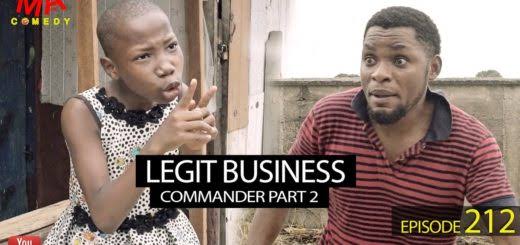 The proposed licensing of WebTV will affect the creative industry. Lately, enterprising young comedians who lack the platform to showcase their talents have resorted to WebTV to distribute hilarious content to millions of viewers in Nigeria and overseas. The returns, financially, are inspiring. Emmanuella and Mark Angel are two beneficiaries of free, uncensored, unregulated WebTV. The economic contribution of the smart Nigerians to their family and nation, in forms of house-keeps and taxes to government, must have improved since.
Therefore, asking Nigerian poor, but highly talented youths to obtain license, for possibly a large sum, like their counterparts in the electronics media, will block the channel of uncensored opportunities that is being milked by thousands of enterprising young Nigerians.
Perhaps, the licensing of WebTV will spiral into licensing of other e-commerce channels – who knows?
The beauty of the social media is democratisation. The social media gives a voice to the obscure and insignificant, as witnessed during the Arab Spring. It gives hope to the economically disadvantaged – as in the case of young Emmanuella and Mark Angel.
Web Channels do not merely expose hilarious content; they serve as a medium for product/ consumer education. They also serve as an affordable media for small businesses who cannot afford the cut-throat ad fees of traditional TV stations.
Trying to license WebTV is a bad idea. Other large media houses such as Channels WebTV, BusinessDay and Guardian WebTV, which are gradually transferring content to the social media platform can afford it, but young people seeking fame and fortune through the democratised fields will be left stranded.
If economic lobbyists are behind licensing WebTV, as one suspects, it is certainly a bad idea that will stifle one of Nigeria's largest resource base – the creative industry.
According to the Minister of State, Trade, Industry and Investment, Aisha Abubakar, the creative industry, which has video content as one of its strong elements, is fast growing. During, a summit, at the Enterprise Development Centre (EDC), an arm of the Pan Atlantic University, in Lagos, recently, the Minister said:
"By 2016, the film industry sector contributed 2.3 per (N239 billion) of Nigeria's Gross Domestic Product (GDP), Nigeria's music industry grew by 9 per cent by 2016 to reach a value of 39 million dollars, and is set to grow by 13.4 per cent CAGR by 2021, with an estimated worth of about 73 million dollars."
Considering the growth projection of the industry, throwing a cog in the wheels of one of its strongest elements is a 'no-no'.