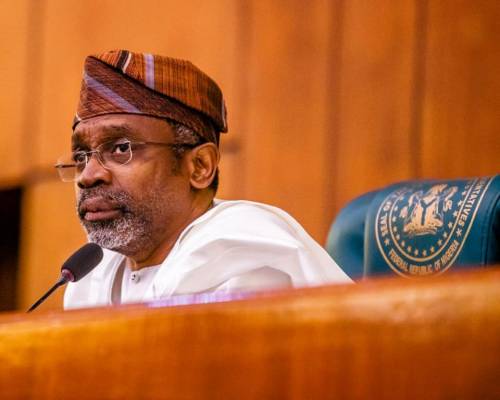 Nigerian varsities in search of new operating models as funding dries up
The speaker of the House of Representatives, Right Honourable Femi Gbajabiamila, will deliver a lecture at the University of Osun on December 19, 2019. The lecture, themed "Building a truly 21st century university: a task beyond government", will explore options available to public institutions in a bid to survive the dwindling funding environment.
Nigerian universities have a history of depending largely on funding from state and federal governments. In recent time, they have also embraced donations from private benefactors such as alumni associations, businessmen, and private organisations. However, as the major channel of funding is expected to begin a slow wind down, the need to explore the other alternatives as well as become more creative in pursuing new possibilities has become most important. Hence the lecture is expected to open a new vista in the administration of tertiary institutions in Nigeria.
Meanwhile, the occasion will also be used to honour one of the host's long serving member of the governing council. Engineer Tunde Ponnle.
Prince Engineer Tunde Ponnle who will be clocking 80 on the 24th of December this year is the first Nigerian to own a cable firm – Mic-Com cables & Wires Limited. Also he is the first in Nigeria to own a private 18-hole golf course with hotel facilities. He is an Officer of the Order of Niger (OON), and an Officer of the Order of the Federal Republic (OFR).

Speaking on the upcoming lecture, the Vice-Chancellor of Osun State University, Professor Labode Popoola said "It is our standard practice at Osun State University to always recognize and honour legends like Prince Ponnle who have contributed a lot to the development of education system and humanities. Engr. Ponnle is a member of the Governing Council of our University and he has never collected any sitting allowance."
"His uncommon act of generosity towards the development of the education system can be seen in the provision of yearly scholarships to students, donation of his residential properties which comprises of the main mansion, five bungalows, a storey building, an acre of land and MicCom Foundation Cancer Centre for Osun State University Medical Education among others," Professor Popoola added.

For over four decades, Prince Ponnle has been empowering people, societies, tertiary institutions, religious bodies and this can be seen through the donation of cash on two occasions to the Government of Oyo State, donation of schools to the Governments of Oyo and Osun States, donation of Physics Laboratory to Ladoke Akintola University of Technology, Ogbomoso, donation of a Technical Laboratory to Bowen University, Iwo, donation of blocks of classrooms to the Handicapped Schools in Osogbo and Ikirun, the renovation of the technical workshops (mechanical and electronic) at the Osogbo Trade Centre (now known as Osogbo Technical College), donation of a fully furnished Church to the Baptist Convention, donation of a fully furnished Mosque to the Ansarudeen Society at Apata, Ibadan, and the donation of a fully furnished block of four classrooms to the Baptist Seminary Primary School, Ogbomoso, just to mention but a few.