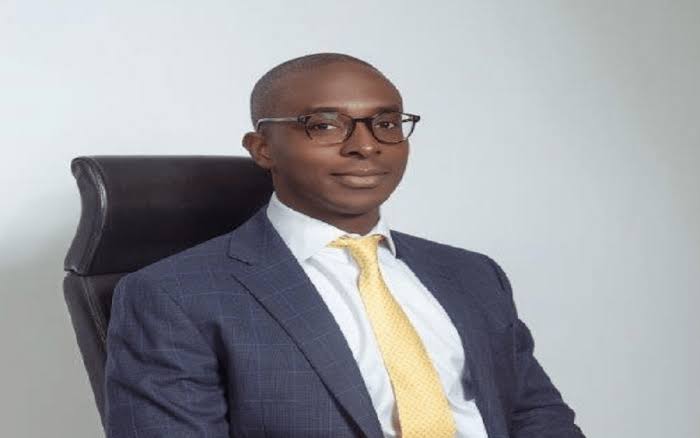 Market Opportunity: 'Nigeria has a demography to die for' – Folasope Aiyesimoju, CEO, UAC
Citing an expanding population consisting mostly young people, the Chief Executive Officer of food conglomerate, UAC, Folasope Aiyesimoju, highlighted the attractive market opportunity that can be sought in Nigeria. The insight is valid coming from a man who sits at the helms of a FMCG giant that thrives on number and speed.
The reference to Aiyesimoju was made by Sam Hill of international magazine, Newsweek, this week. Sam said Nigeria is primed to become the 'Black China'. Like present day China, the largest economy in Africa is not merely attractive because of the mineral resources lying beneath its soil but the sheer size of its population.
Nigeria has a population of approximately 200 million people, excluding a burgeoning diaspora. The population is already larger than Russia, and 10 times the size of the second largest country in Africa, Ethiopia. More, within the next 3 decades, the nation will surpass the total United States' population.
Given that statistics, Sam recalled Aiyesimoju's market-driven statement that "Nigeria has a demography to die for".
That insight is an investor's delight.
Expounding the statement, Sam wrote, "As with China and India, much of the case for Nigeria's potential comes down to one word: size".
He added, "Large countries have huge advantages over small ones, both in terms of economic efficiency and in their ability to attract investment. It was the potential of China's huge domestic market, not its usefulness as a source of cheap products, that attracted foreign investment in the 1980s".
However, like the 1970s China and India, Sam said Nigeria still has in place several inefficient policies that hamper the free flowing of the economy. Pointing out that government wields too much control over the economy, he suggested a faster loosening of the tough policies while giving more support to building infrastructure and services that will aid businesses.
Precisely, to see Nigeria live up to its true potential, the Newsweek contributor and consultant advised that Nigeria should aim at removing the barriers to growth faster, saying if that is done, "its economy could explode too".
Read Also: Nigeria advised to to diversify economy https://hustle24.com.ng/2020/01/15/to-stem-the-tide-of-poverty-nigeria-urged-to-diversify-economy/
With the uncertainty surrounding global oil price compounding the headache of national fiscal planning, the government is making changes to several sectors of the economy though.
It is investing massively in the agro and manufacturing sector while pushing policies to pressurize financial institutions into supporting enterprise.
Nigerians are seen as enterprising. Their success stories in the diaspora and back home show that with efficient government planning, as Sam Hill suggested, Nigeria will soon realize its real resources are its people. Investing further to create an enabling environment for them to flourish, while attracting foreign investors as well, will see Nigeria rise to become an economic super-power within the decade.