PRESS RELEASE – Capricorn Digital is one of those players who through its platform Baxi, gives users access to a broad range of products that solve everyday payment needs. In a FinTech space where everyone is fighting for the title of Category King, Baxi's mission has remained simple – to help service providers spread their reach with solutions that are unique, fast, secure, reliable and effective.
Incorporated in 2012, Capricorn Digital Limited, a digital distribution and payments-oriented company with a knack for developing digital products that directly impact the daily living of ordinary Nigerians, especially business owners. The company flagged off operations in the economic hub of the country with the hopes of learning from the large population of users Lagos boasts, and rapidly adapting for other areas.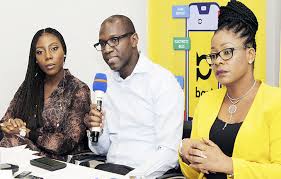 When Capricorn launched the Baxi platform, the goal was always for it to become an online ecosystem of payments services; call it a one-stop shop for everything payments. The product was designed from the start to do things more efficiently, by enabling its customer base to seamlessly make payments via any of its gateways that makes the most sense for them. With integrating technology that ranks with the best worldwide, the platform's customers get the chance to pick from a wide range of options to complete transactions such as utility bill payments, airtime purchases, data subscriptions, withdrawals and money transfers.
Under the name 'Baxi,' Capricorn Digital has a host of products in its chest, which include the BaxiBox POS, BaxiPay, Baxi MPoS Device, and BaxiRIMS. The company's vision is to intentionally penetrate critical facets of the Nigerian economy and to build a world class retail network that is based on its products.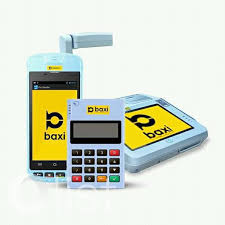 BaxiBox/PoS is an android device that enables users to pay bills, make withdrawals and transfer money to typically anyone in Nigeria. Very close to it is the Baxi MPoS Device, which is a point of sale device that works alongside the Baxi mobile application to provide PoS services for merchants and businesses. The mobile application is an added feature that helps the business owners keep track of all payments processed. This stands as a unique selling point different from other current means of PoS payments.
With a growing community of online entrepreneurs who serve the mobile savvy Nigerian millennial as well as other daily smartphone users, BaxiPay provides the real-time easy way of performing payment transactions. It is simply an online version of BaxiBox but for this, you do not require a device different from your smartphone; so it is as they say, simple, very mobile, on-the-go and personal.
To a certain degree, each Baxi product seems to build on one another, with different user needs in mind. The design of each product tries to make it as 'light' as possible, by adding only features a consumer would actually need, thus designing different one-stop experiences for everyone.
For instance, while Baxi MPoS exists and can give merchants daily reports on each sale, there is also the BaxiRIMS, which is an all-in-one product, specifically built for SMEs and retail merchants. The product grants them complete control of their procedures from purchase monitoring, down to inventory management, and is further customizable depending on the intent of the merchant.
The Baxi agent network is really where Baxi hits bull's eye. No one can talk about working with the unbanked in Nigeria, without realizing that many of them aren't as connected as others are, thus the need to bring the services they need but don't know about, right to their doorstep. With a nationwide network of over 20,000 agents working in some of the most remote places in all 36 states in Nigeria, including the FCT, Baxi agents help make transactions happen for everyone and really put the inclusion in financial inclusion.
For their efforts, Capricorn Digital won the 2019 edition of the Central Bank of Nigeria (CBN) Electronic Payment Incentive Scheme (EPIS) and the Efficiency Award for Outstanding Performance in the 'Agency Services Driver' (SANEF) Award.
To learn more about how the innovative platform can help your business click Baxibox