The COVID-19 pandemic has drawn the attention of academia and researchers in Nigeria. The management of Osun State University, in conjunction with some specialists in the field of medical research, has developed a predictive model to forecast the spread of the virus in Nigeria.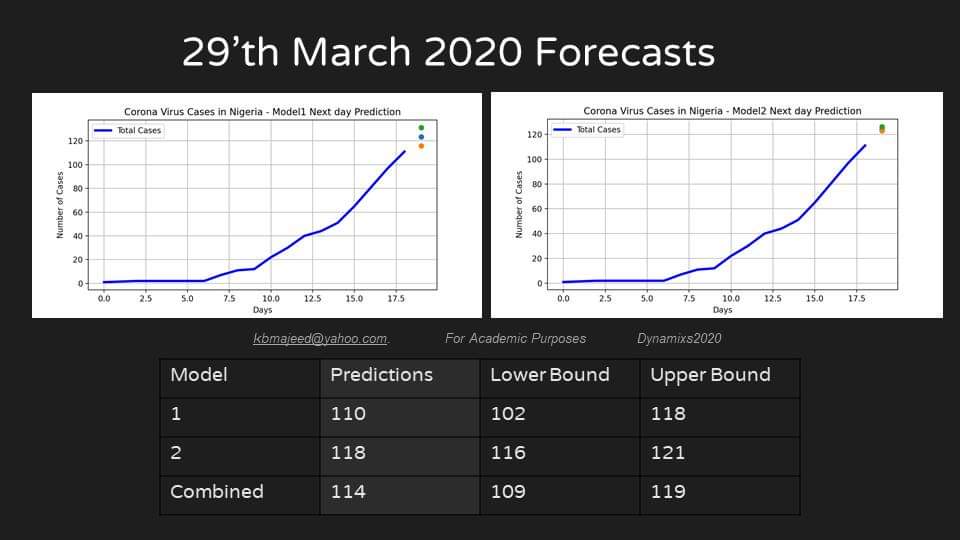 This model will relate the possibility of upsurge or decrease in the episodes of COVID- 19 on daily basis as government makes frantic efforts to control the virus where necessary. However this is not intended to create panic but to provide academic thrust that will guide policy-makers in the deployment of intervention strategies to combat the pandemic.
Meanwhile the daily forecast is currently available on the UNIOSUN website and will be updated on weekly basis.
Kindly visit http://www.uniosun.edu.ng daily for update.
This algorithm includes a set of online models, automatically adapting its parameters and updating its predictions by streaming data from reliable information sources on the COVID-19 situation in Nigeria.
The university said it hopes to accurately predict the number of cases daily by observing the trend in NCDC's releases.
According to a statement issued by the institution, "It is difficult to model Covid-19 (in fact, any real-life scenario is difficult to model) – the number of tests, randomness, interventions, stay-at-home compliance, curfew, epidemiological realities, and many other factors contribute to the difficulty of forecast models in this case."
"This is for academic purposes", it added.
Predictive models can help guide policy makers in the deployment of intervention strategies. This is what the school and its partners intend to achieve.
The online predictive model was developed by Kabir M. Abdulmajeed and facilitated by Monsuru Adeleke.
Kabir Abdulmajeed graduated with First Class in Electrical and Electronic Engineering at Osun State University and is currently a Sensors and Algorithms R&D Specialist in the Oil and Gas Sector at United Arab Emirates.
Monsuru Adeleke is an Associate Professor of Public Health Entomology and Parasitology at Osun State University Osogbo.