Running a business is an unending marathon. It often requires adopting tested, adaptable strategies to survive the strange spells that kill 65 per cent of all businesses which fail in the first 10 years, going by data provided by the United States Bureau of Labour Statistics.
It is every entrepreneur's dream to succeed against all odds, right? Alright, since running a successful venture is the ultimate goal of every entrepreneur, it is time to track and toll the path to the much-coveted business success.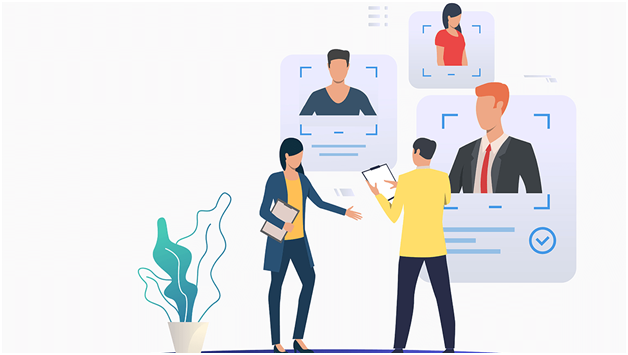 Success always leaves cues behind for the curious to adopt and adapt to, while taking advantage of well-worn, tried and tested strategic paths to building a business enterprise. Anyone who has ever taken a shot at surviving in business understood that being able to access the right talent to deliver quality services and products is key to running a successful business. Although an enviable pool of talent can be had on-demand on outsourcing portals such as TERAWORK, many entrepreneurs are still painfully oblivious of the all-important resource network and fall into the trap of businesses that fold up in their first 3 years of existence.
According to Jonathan Long, founder of the United States' Uber Brands, there are 5 indicators of an enterprise future success. These success resource indicators comprise an innovative business idea, followed by access to the right talent, a strong personal network, hard work, and a superior sales strategy. But none of the factors is as crucial to success as the second on the list, which is access to the right talent.
A business venture is as strong as its talent base. This is how Jonathan Long put it, "The long-term success of your business requires that you assemble the right talent to build your brand. Your team is the company's backbone, and one cancerous person can completely derail your progress. Whether you are building an on-site team or a remote workforce, one thing remains the same — the right talent matched with the same vision will greatly improve the chances of success".
Google Inc. extended its talent search to every continent washed by the seven seas to build a formidable team of tech professionals who immensely contributed to improving the speed and accuracy of the algorithm at the core of the firm's services. Whereas in 1998 Google only offered organic search results of about 10 features on a page, fast forward to 2020, the look and layout of the search engine has changed significantly.
The Digital Guide provided by web specialist, IONOS, put the evolution of Google succinctly, "This change is in part down to the numerous extra features and additional information that Google has gradually integrated into its search results pages. By doing this specific search for Google itself, you can see that along with the organic search results, users also receive search results from Google News as well as the so-called Google Knowledge Graph. Additionally, the SERP display has been changed greatly by the introduction of Google AdWords".
It is nearly impossible to reach such milestone without constant platform improvements and the deployment of the best tech brains (developers) available in Silicon Valley, India, Australia, Africa and Europe to optimize the business' search algorithm.
The lesson is clear. Success begins where a business can pull the right talent to deliver the most appealing product with a rare competitive advantage. It happened at Apple Inc. while Steve Wozniak turned Steve Jobs' best thoughts into the best product templates for engineers that would arrive at Cupertino later. It happened as well at PepsiCo when Indra Nooyi proved her marketing ingenuity as the Chief Executive Officer and pushed the business ways beyond its closest rival, Coca Cola Co. in terms of market valuation. It wasn't different at Zenith Bank when the financial institution poached the best graduates coming out of Nigerian universities to extend its footprint across Africa's largest economy.
Attracting the right talent is costly. Not every entrepreneur who ventures into a business at the startup stage can afford top brains to accelerate the business at the space necessary for growth or long term survival. One suspects that is why the 20 per cent of businesses fail in the first 2 years of opening, 45 per cent collapse within the first 5 years; and nearly 65 per cent close shop under the first 10 years. Although such horrible statistics are frightening, there are solutions.
The solution is simply to quit falling into the baits of wanting to fully employ the right talent. The best brains across all specialist fields can be engaged on-demand, without the usual-attached costs such as pension contributions, overheads, HR pay and utility bills that come with housing full staff. In fact, this is smart business logic; and that is where TERAWORK, as an enabler of entrepreneurs' success charge, comes in handy.