Business success is built on a continuous expansion of the sales pipeline to achieve incremental returns on marketing efforts. This profit growth mindset is critical to scaling a business journey to achieve optimum market penetration. There is hardly a better dream for an entrepreneur than this overt market dominance pursuit.
But profit growth mindset isn't enough to sustain a business growth adventure. Developing a suitable product development and sales strategy that places the customer situation at the centre of the overall marketing engagement is key to deriving valuable proceeds from the focused customer segment.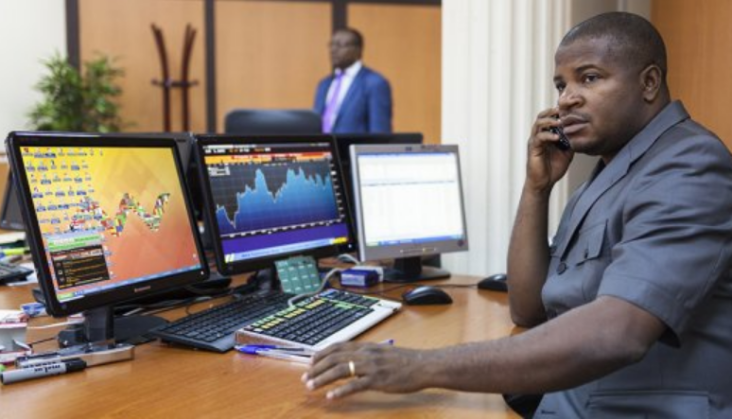 Thankfully you are in business. Of course, you have taken the best step to add value to possibly millions of lives through the product and services you offer. Believe me, this is the best way to be useful and find fulfilment in life.
However, it is up to you to ensure your business methodology makes the appropriate impact on the lives of the customers you serve. Hence, by committing yourself to develop the right products you would be rewarded through wider patronage that would eventually provide more funds to expand research into transforming the lives of your focused consumer market while you build personal assets that can cater to your own needs through time.
The first step to pivot into a grand entrepreneurial achievement is to see your product or services from the perspective of your customers.
This is it. Developing a successful product involves defining the customer situation, analysing the scenarios to capture the real problem and determining a suitable solution to addressing the situation real problem.
Precisely, when you adopt a solution approach instead of a profit drive, you would find out that you can solve problems in ways that very few businesses ever did.
Henry Ford, the founder of the Ford Motor Company which manufactures the Ford automobile range, lifted the world off horseback to riding in four-wheeled, faster transport systems. As more people look to ride cars but are pressed by an excruciating economic reality Toyota transformed that category by looking beyond riding in expensive gas-guzzling vehicles to owning and riding in cars that are more affordable, usable and can be maintained on low-budgets.
Toyota has never stopped innovating on that level to ensure its car ranges use less fuel to help its customer make savings on each of the brand cars purchased. The business is waxing stronger. The Toyota Motor Corporation is a business that understood the power of selling solutions that address the situation.
At ATCO Homes, where I serve as the Chief Executive Officer, I insist on addressing the consumer situation rather than rendering services that are merely focused on our narrowed profit motives.
We put in place rare real estate purchase investment structures. These structures include an affordable initial deposit for low-income earners and an instalment payment option that is spread across 24 months.
We have also consistently gifted our clients cars (Toyota Corolla) fully insured by our trusted associate, Consolidated Hallmark Insurance. These vehicles help to ensure consistency in the repayment option – for instance hiring it out for taxi (Uber or Bolt) with steady cash flow every month for our clients.
By providing our low-end clients with an extra channel of income we are leading them on the wealth-creation journey which would not only boost their current earnings but position them to live a fuller life now and later.
By offering a flexible investment plan that helps Nigerians own a house as well as generate valuable daily incomes that aid their real estate investment instalment payment, we are addressing our clients' situations in an increasingly evolving ecosystem business landscape.
It is up to you now. Do you want to drive your business to a whole new growth level? Then you have to develop a keen eye to:
Identify prevailing market situation – The key to identifying market situation is to locate the latest event that is shaping customers' behaviours. The COVID-19 created a situation that upturned preexisting business wisdom. Businesses that were able to quickly dissect the situation, such as Jumia, an eCommerce platform and Flutterwave which offers a payment solution for businesses taking payment from distant buyers made billions in revenue.
Aptly describe the problems – Amid the pandemic, the major problem that ensued was lack of mobility. Businesses that were quick to offer a means for connecting consumers to buyers, and business managers to their teams without necessitating any physical contact had their path to the top of the market carved out. Zoom shot from behind the scene overnight to take a leading position in the video-call market. The 7Up Bottling Co. too lashed onto the opportunity to create a unit that produced hand sanitisers for a population that was scared to the bone about making physical contacts. Instead of viewing the pandemic from a crisis perspective, these brilliant businesses take a commercial view of the whole situation.
Create choices – Having identified the market prevailing situation and dissecting the whole scenario to arrive at what the real problems are, it is time to create a unique set of solutions that offer suitable choices for the consumers to mitigate the impact of the problems. The key questions you should ask at this point are –
a. Which tools/ products are the markets currently using to address the novel situation?
b. Are the tools/ products effective enough?
c. What are the costs to the market healthwise, productivity-wise etc.?
d. Won't it be better if you offer a better, simpler, more affordable alternative to what is obtainable in the market?
Help the market to see the benefits in the options your business is creating – Have you developed that better process, services or products? It is time to help the customers see the benefits of what you are offering. Jumia was doing badly revenue-wise before the COVID-19 pandemic struck but it positioned itself as a smart eCommerce platform that connects product buyers to sellers seamlessly. Flutterwave removed sellers' anxieties by providing a secure payment option for those who couldn't use the formal banks nor use POS in-store to receive customer payments. Embelic Technologies, a local IT solution provider, deployed Office-Pool, a software solution that ensured business managers were able to coordinate the activities of their staff members held at home by the lockdown rules.
In sum, it pays to have a keen eye for emerging market situations. Also, you should be able to define the real market problems. The combinations of these two brilliant mindsets are what lead to the development of suitable new products that yield faster market penetration.
Mr Batholomew Egbochie is the Group MD of ATCO Group and CEO of ATCO Homes, a real estate firm, with sprawling properties in the Lekki, Epe and Ibeju-Lekki axis of Lagos.