One of Nigeria's wholly local content and TV reality show, the Gulder Ultimate Search, is expected to grace the screen again. The sponsor of the reality show, Nigerian Breweries Plc, made this known yesterday, during a 'meet and greet' session with the media, in Ikeja.
The Gulder Ultimate Search is a platform that helps young Nigerians build survival skills. These skills are expected to help participants and viewers overcome tough circumstances in their careers and business. As life itself is seen as an austere adventure sometimes, the show toughens young people by building them physically and mentally to surmount life's thorny issues with endurance and foresight.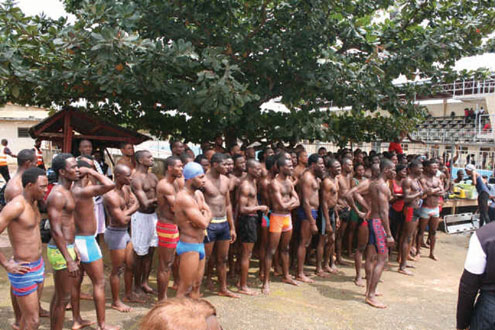 The last edition took place in 2012, in Anambra state, where Chinedu Ubachukwu, emerged winner, and carted home N10 million with a brand new Ford Explorer.
Speaking about the reality show, the Corporate Affairs Director, Nigerian Breweries, Mrs. Sade Morgan, said, the show was rested due to some internal re-arrangement; including efforts to manage cost. She however gave assurance that the youth-focused, adventure-driven show will return shortly.