UNIOSUN has introduced a financial support program for its graduates willing to create new businesses. This is in keeping with the school's commitment to providing high quality teaching and learning environment, in addition to engendering the production of entrepreneurial graduates capable of impacting on the nation.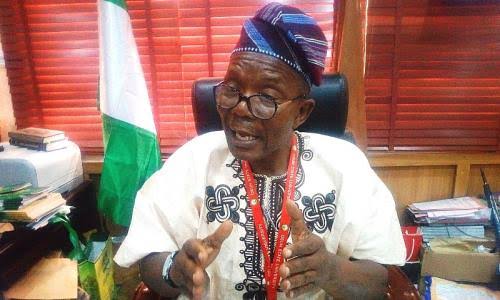 The support program is being facilitated by the management of Osun State University, under the leadership of Professor Labode Popoola. It will be recalled that the management recently reinforced its promise not to relent in the introduction of empowerment and impactful schemes for both the students and Alumni of the university.

The university has made it known to the general public that it is ready to assist any Alumnus of the university that has a bankable proposal with a startup fund to achieve his or her dream, thereby reducing unemployment in the society.

Besides, the university has a student empowerment scheme which gives room for any interested and bonafide students of the institution to study and work in the university while receiving a monthly stipend. The scheme has so far helped a lot of UNIOSUN students going through difficult times financially. That, however, is helping fulfill one of the key objectives of the program.

Winjobi Olajide, a 300 level student of the Information and Communication Technology, who is currently working as a graphic design officer, says, he thanks the management of UNIOSUN for introducing the scheme as he has been given series of opportunity to showcase his talent by designing a lot of wonderful things for the university.

According to Olajide, "Ever since I started working with the university on this scheme, lots of companies and businesses have been calling me to come and do graphics for them too and this made me believe that whenever I finish in the university, it will not be a problem for me to get a good job or start on my own," Winjobi added.

Another student on the scheme, Ola Rebecca Adura, currently working in the Library unit of the university, "My vision is to graduate with good grades and I know that the little resources I have might not be able to give me access to enough books and even funds to support myself, so I decided to register for the scheme."

Commenting on the benefits of the scheme, the Vice-Chancellor of UNIOSUN, Professor Labode Popoola, said the university is still working hard to expand the student empowerment programme to be able to assist more financially challenged students so that they don't become disadvantaged academically while going through their temporary challenges.

He explained, "The Student empowerment Programme has indeed been of immense help to UNIOSUN undergraduates either by way of providing the much needed extra income, discovering hidden abilities and potentials, or gaining work experience and that is why the University Management is raising the ladder by creating a startup fund for the Alumni."