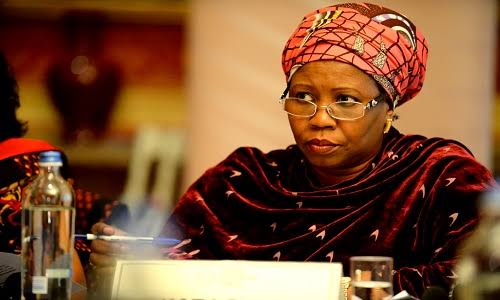 Government intensifies efforts to boost MSMEs
The minister of state for industry, trade and investment, Mariam Katagum, said that entrepreneurship development is one of the top agendas of the federal government. The minister made this known today while addressing participants at the MSME clinic that took place in Asaba, Delta State.
Entrepreneurship development is seen as key to the actualisation of the Economic Recovery Program (ERP), a blueprint for maximum human capital and resource deployment to balance up the nation's sagging productivity and revenue level.
According to the minister, "Some of the lessons learnt from previous MSME clinics led by His Excellency the Vice President, include the need for Agencies such as the Standards Organization of Nigeria (SON), Corporate Affairs Commission (CAC) and the National Agency for Food, Drug Administration and Control (NAFDAC) to reduce registration fees and process timelines, which have been successfully implemented by these Agencies".
Further highlighting the work done so far by the office of the vice president to drive support for small businesses in Nigeria, Katagum provided insight into the plans of the government for the sector.
She said, the current engagement "is part of the present administration's specific initiatives that target support for the MSMEs sector in Nigeria and the Federal Ministry of Industry, Trade and Investment in collaboration with the Office of the Vice President… towards creating the much needed awareness and support for the sector".
Nigeria needs to buckle up and provide alternatives to the declining revenue from oil. As well, it needs to meet challenges posed by AfCTA. Considering one of the major provisions of the intra-continent trade agreement is for countries to open up their borders, if innovation and productivity levels in the country do not match those elsewhere, opening up the border to products, ideas, and personnel from all other rival nations, some of which have mastered the arts of enterprise, will be economically disastrous.
Kenya, South Africa, Mauritius and South Africa have a strong support systems for their industries and SMEs, Nigeria must do same to compete favourably as Africa Union seeks ways to increase trade between member nations – whereas Nigeria is the target market because of its large population and consumption rate.