As Travis Kalanick cut his last tie with Uber, the car-hailing firm's current Chief Executive Officer, Dara Khosrowshahi, poured encomium on the former chief.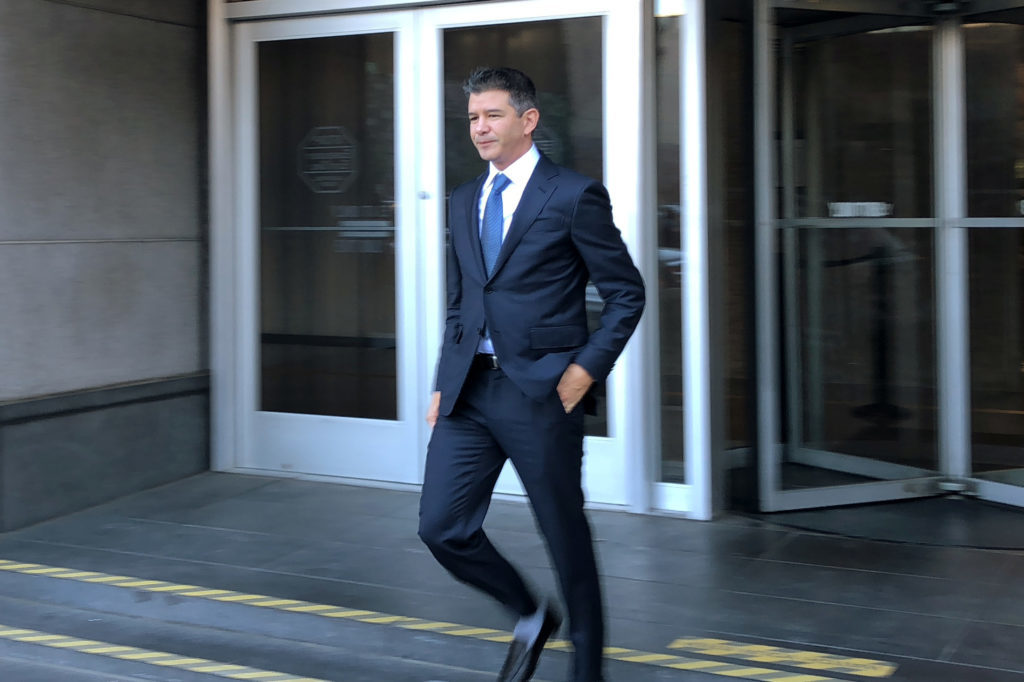 Travis Kalanick, the co-founder of Uber, was forced to resign as the CEO of the company in 2017 when his defiant management style, coupled with mounting global outcries against harassment within the organisation, cast a shadow over the future of the business. Although he remained on the board of the US-headquartered firm since, he announced his departure from the board this week while putting up his remaining shares for sale.
Meanwhile, Dara Khosrowshahi would not let the former boss leave without some pleasant words. According to him, "Very few entrepreneurs have built something as profound as Travis Kalanick did with Uber."
He added, "I'm enormously grateful for Travis's vision and tenacity while building Uber, and for his expertise as a board member. Everyone at Uber wishes him all the best."
The current Chief Executive was poached from Expedia, a travel company, to lead the car-hailing firm after Kalanick was forced to resign 2 years ago. His efforts have restored some level of confidence in the business. But the firm is still struggling with profitability, diversification and issues of trust in some markets.
Presently, Uber's shares are down 33%, standing at $30.48 as at Tuesday. The firm is battling to regain its license to continue operation in London, one of its largest market. More, investment into autonomous vehicles is also bleeding the firm dry.
On the front line, India is becoming a tough terrain for the business, while it faces fierce competition in Africa's largest market, Nigeria, where Ocar and Bolt threaten its market shares.
The final departure of Travis Kalanick will however remove some of the dark shadows hanging over the business, and set the firm on a new trajectory, one less defiant and more sensitive.
Travis started Uber with co-founder, Gareth Camp, in 2009. The founders redefined transportation and technology. Willing to expand into several markets within a short time, Travis, at the helm, stepped on regulators; ignored a build-up of dark sentiment, and a toxic corporate culture that was already spilling into sexual harassment within the organisation.
The loads of scandal and privacy issues finally pushed investors into asking the co-founder and chief to resign.
Travis Kalanick will now focus on his personal business consisting a venture fund and a startup that operates cooking facilities.
Speaking about his departure, the ex-boss said, "Uber has been a part of my life for the past 10 years. At the close of the decade, and with the company now public, it seems like the right moment for me to focus on my current business and philanthropic pursuits."
Uber went public in May 2019. It operates in about 60 countries and 400 cities around the world.